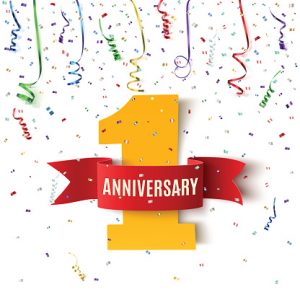 Many small- and medium-sized businesses took advantage of the free upgrade to Windows 10 offered to users before the offer expired on August 1, 2016. Then most took advantage of the Free Anniversary Update to Windows 10 that was released starting on August 2, 2016.
While the Anniversary Update does solve a host of issues for Windows 10, almost all computer users know that major updates often create new problems. Windows 10 is no exception.
6 Shortcomings of Windows 10 & How to Fix Them
The Anniversary Update has left many Windows 10 users baffled at changes in how the Windows 10 OS runs after applying the update. Following are some of the most disturbing changes to Windows 10 and how to fix them.
Less Storage Space
Did you know that the Windows 10 upgrade keeps your older operating system on your hard drive? This is because Microsoft wants to be sure you can easily go back to your old system if you are not happy with Windows 10, though they desperately want you to keep Windows 10 and not revert to another OS version. Your old installation is stored on your hard drive in the C:/ drive by the name of windows.old and takes up a lot of your storage space. Once you know that you want to keep Windows 10, you can delete the old OS version to make more room for needed storage.
You Cannot Use the System Restore Function
In Windows 10, the System Restore function is disabled by default. To make it work, go to the Start Menu and search for Create a Restore Point. A System Property box will then come on screen, and you simply click the Configure button and turn on System Protection. A slider lets you determine how much disk space to use; usually no more than 5GB is needed.
Your Updates Don't Update
If this is an issue you have encountered, make sure that you also have the Windows 10 Fall Update. If you do have it, but still cannot update run updates, try downloading the update again and running it.
Privacy Issues
One feature of Windows 10 that make the user experience more enjoyable is the ability to access and collaborate easily on Microsoft applications and programs such as MS Office, Calendar and even Outlook. This also makes for increasing risks regarding your privacy. To fix this, go the Start Menu, click on Settings and choose Privacy. On the left-hand side of the open app. you'll see items such as:
Camera;
Account information;
Microphone; and more
Use the check boxes to choose those apps and programs you don't want Windows 10 to have access to.
Windows Defender Is a Weak Antivirus Program
Windows Defender is the sequel to Microsoft Security Essentials and is now the built-in antivirus program for Windows 10. Unfortunately, it is not a very effective security defense. Go to security settings and turn Windows Defender off and replace it with any of the top free antivirus programs available for download.
eSOZO Computer and Network Services is the trusted choice when it comes to staying ahead of the latest information technology tips, tricks and news. Contact us as (888) 376-9648 or send us an email for more information.
Author: Aaron White, Date: 22nd August 2016