The latest cyber statistics reveal that small businesses are at a high risk for attacks.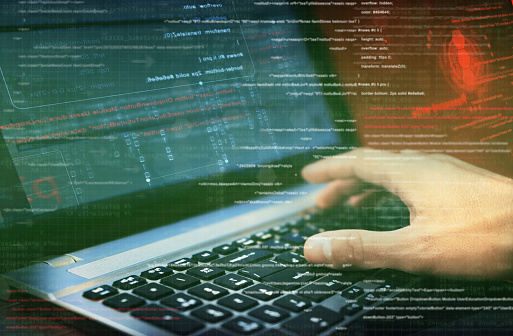 Each day media outlets cover the latest cyber attacks throughout the globe. From the recent CIA data breach to the multitude of mom and pop small businesses that succumb to a phishing scam, the evidence of a growing number of cyber attackers is prevalent. Any small business that is not considering the state of their IT security needs to keep the following statistic in mind: approximately 60 percent of small businesses will be forced to close their doors within six months of a data breach or other form of cyber attack. If you still have a "this won't happen to me mentality," then remember those small businesses are targeted 43 percent of the time by cyber attackers. These statistics are not meant to only scare you, but rather to help you understand where your small business is most vulnerable.
Small Businesses Need To Remain Vigilant
By reading the latest cyber security statistics you can fortify your IT defenses to reduce the risk of attack and minimize vulnerabilities. The first two statistics to help you formulate your defense are the following:
Malicious intent is the leading motivator for cyber hackers in 48 percent of data security breaches.
An estimated 52 percent of data security breaches are caused by system failure or human error.
The above statistics showcase the importance of cyber security education. If your employees and vendors don't understand best practice approaches for maintaining a secure business network, then you are putting yourself at an increased risk for costly data breaches. In fact, a recent study revealed that in the aftermath of a data breach involving employee or customer information, businesses spent an average of approximately $879,582. This money was spent as either a result of the theft of valuable IT assets or the damage caused by the cyber attack.
Small Businesses Need To Do More Than The Bare Minimum
Valuable IT assets are housed by almost every small business. These assets include: email addresses, phone numbers, billing addresses, full names, purchase histories, credit cards, and any other personal or professional information for employees, customers, or vendors. Cyber attackers will steal these assets and sell them at a profit on the black market. So while, you might be tempted to think that "your company doesn't have any data worth stealing," think again.
You must remain vigilant and dedicated to meeting your IT security needs so that you don't become like:
The 62 percent of small businesses who don't regularly upgrade software solutions;
The 69 percent of small businesses who fail to monitor business credit reports; and
The 78 percent of small businesses who don't encrypt their databases.
The moral of the story is written in the statistics. If you want to protect your small business from cyber attacks, minimize the damage that an attack could cause, or safeguard your valuable data assets, then you need to do more than the bare minimum. IT security should be as important as marketing, hiring the right employees, or solidifying business relationships. Take the steps needed to protect your business from IT cyber attacks by contacting the cyber security experts at eSOZO Computer and Network Services located in New Jersey via info@esozo.com or (888) 376-9648.
Author: Aaron White, Date: 14th March 2017