A look at Apple CareKit and how it helps patients monitor their health.
Since mobile devices are becoming a huge part of our everyday lives, it should come as no shock that an app would come along and change how we monitor our health. CareKit is one of those powerful applications, as it allows individuals to manage and share medical issues directly with their doctor. From depression tracking to diabetes management, CareKit is gradually changing the medical industry by remaining for the patient and keeps doctors informed in regards to their health developments.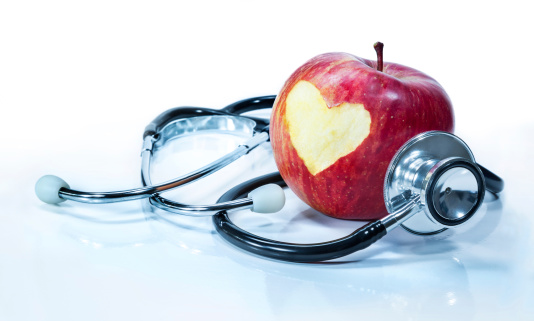 A Look At CareKit
What's great about CareKit is that it shares a lot of the valuable traits that HealthKit and ResearchKit carry. As for HealthKit, it is known as a platform that allows access to the iPhone's sensor for various health information/metrics. ResearchKit is known as a platform that gives scientists the ability to run scientific studies (via iPhone) to recruit participants. Being much like the health tracking applications made before it, CareKit allows one to track their food intake, weight, and even activity levels. However, CareKit doesn't only focus on following or creating data for research, as it is more geared towards allowing individuals to track their medical progress and concentrate on specific symptoms. In addition to this, CareKit is driven to appeal to doctors who need to monitor a patient remotely.
CareKit Modules
One of the most appealing aspects of the CareKit is the fact that it offers four modules for health management. Such modules for health management include:
Interactive Post-Surgery Plans/Patient Care Plans
Symptom Measurements
Health Team Communication
Progress Updates
CareKit Security
Given the sensitive information that CareKit carries, many test runs were provided before launch to make sure that the application was reliable and safe for patients/doctors. One of the trial run companies was One Drop, a diabetes tech startup that utilized CareKit for their services. One Drop found that CareKit worked incredibly well for their services given its elegant framework and simple/user-friendly interface. Another company that took a liking to CareKit's services was Glow, which is a service that focuses on the pregnancy process and the baby's first year. Glow took such a liking to CareKit during the test run that it plans on using their service for their other applications as well.
Technology is quickly becoming more and more important in our daily lives with no signs of slowing down. Thankfully, eSOZO Computer and Network Services is here to help you get things running smoothly. So if you happen to live in New Jersey, feel free to contact us at info@esozo.com or (888) 376-9648 today so we can help you get on board with the future.
Author: Aaron White, Date: 16th February 2017