Did you know that office 365 offers cloud services? Find out how these services are way better compared to using on- premise servers.
Office 365 is a trademark name used by Microsoft to refer to particular service and software subscriptions. With Office 365, one can store data on the cloud and get 60 minutes to use on Skype among other benefits. As for on – premise servers, data is saved on a datacenter which is usually private for each user. This is familiar to most people since it has been used for a very long time and thus moving or changing to office 365 may seem steep.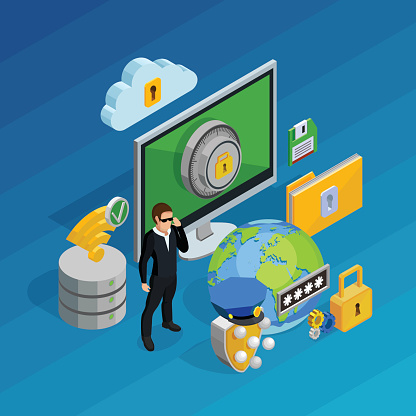 However, there are various benefits of storing your data in the cloud than in a private datacenter. Let's look at some of the advantages.
1. Less human involvement
When storing information in the cloud, any it administrator can be assigned to manage software or operating systems. However, for extensive data automation is put into practice. This reduces the number of people handling data and thus cases of manipulating data, or human errors are minimized. Besides, managing data becomes easy and faster as compared to storing data on a server.
2. Simple to use
In the recent past, saving data on the cloud was almost as same as storing it on a private server. The only difference was that it was managed by the service provider. However, with enhanced office 365, server roles, configurations, as well as management has been much easier such that one can easily operate it without having to contact the service provider. This, in turn, helps one detect any malicious attacks, especially by hackers.
3. Affordability
While using on-premise servers, one is needed to acquire a license which is usually quite expensive especially for small businesses or freelancers. Also, one is required to keep updating the Microsoft office as new updates or versions arise. However, when using Office 365, unnecessary costs are avoided. This is because licenses are not necessary, and also there are other Microsoft Office programs.
4. Flexibility
The fact that data is stored on the cloud means one can access it from anywhere. Therefore, even if a computer gets stolen or damaged, one can access it from any other computer. Additionally, file sharing is much easier as compared to using on–premise servers.
5. Transparency
With enhanced office 365, the customer is allowed to control access to the data even if it is the service provider. Therefore, any breach can be noted and also any changes made can be noticed by the customer. However, using on-premise servers, transparency is not so much put into practice.
6. Wider scope of threat astuteness
When on-premise servers are attacked, there is little that one can do to help other users from facing the same attack. However with office 365, in case a customer is attacked by a particular external hacker, other users are notified, and thus they can take necessary steps to avoid being attacked.
7. Creativity and innovation
On a day to day basis, customers report any kind of difficulty they may be facing while using cloud service as well as suggest additional features they think should be provided. These makes the office 365 team very active and also help them innovate features that are customer friendly as well as address issues arising from any of the users. This means that creativity is enhanced and also new innovations are made more often.
8. Automatic updates and maintenance
With on-premise servers, IT personnel is needed to manage, install and update softwares. Plus, one still has to purchase the software from time to time. However with cloud servers updates, upgrades, and patches are automatic and thus one needs not worry about it. And in case the server crashes, Microsoft providers are called to handle the problem.
If you are looking to migrate to Office 365 in New Jersey, contact us at info@esozo.com to learn more about our services. You can likewise call us eSOZO Computer and Network Services at (888) 376-9648 for IT support services like no other.
Author: Aaron White, Date: 12th January 2017