Is fear driving up the price of cyber insurance? Read on to find out how fear impacts the demand for cyber insurance and what you can do about it.
There are many headlines about data loss, breach of health records, and the record fines imposed under HIPAA that mark a legitimate concern about the risks that businesses face when it comes to cyber crimes. So what is driving the marked increase in Cyber Insurance? Many are pointing to fear as the primary cause. The insurance industry works very much in supply and demand market and as fear grows the need for some kind of protection against lawsuits, the cost of lost data and damaged equipment are driving an increase in cyber premiums. We are in an insurance situation where the need for insurance coverage is growing high enough that the cost of insurance for cyber coverage is increasing.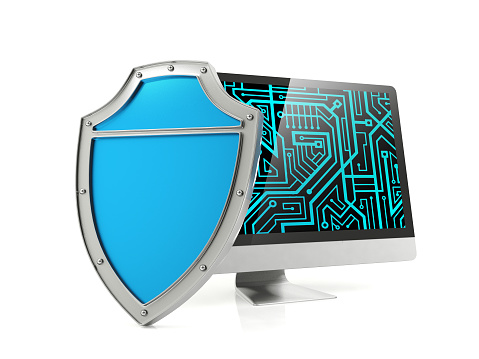 Cybercrime is everywhere. We read about it top newspapers. We talk about at the office. We are doused with it every time an ad plays on our smartphone, and all of that awareness is causing concern. Fear has made the average business consumer aware of the increased risk of ransomware, hackers, and data theft, and that knowledge is creating a perceived void. We are exposed to risk and therefore must have insurance. That need for coverage is driving an increase in cyber premiums.
The Current List of Cyber Crime
October 2016, A massive cyber attack takes down Twitter, Spotify, and other social media sites.
November 2016 — Did Russia Hack the US Elections? Story pending!
December 2016 — Yahoo is hacked, and data is lost from 1 Billion accounts.
While these latest cyber hits are cause for concern, cyber attacks have been ongoing for years. Cyber thieves have hit big names like Hyatt Hotels, voter records, Alliance Health, Wendy's, and even the U.S. Department of Homeland Security was hit and data stolen.
This small list of cyber attacks is part of the reason behind the increased fear of what cyber criminals are capable of. It is also part of the reason that cyber insurance premiums are rising.
Rates are pushed upwards by demand in both the UK and the US. Guy Clapperton reports on the Fear Factor and how it relates to Cyber-insurance, and one of the points he makes comes from data from CFC Underwriting which supports a 50 percent increase in the demand for cyber insurance.
The Fear is Paralyzing
While business leaders are fearful of the economic impact of cyber attacks, many have done little to protect their companies. Many of the names on the cyber hit list are big-name companies where the impact of the crime hits millions of people. Yet, what is the reward for a cyber criminal to hit a small business? Not that much. What this illustrates is a problem that the insurance companies are struggling to come to terms with themselves. How do you measure the exposure risk of cyber crime for your business?
The answer to that question is in part to protect your data. Many companies are turning to cloud storage and data backup services. eSOZO Computer and Network Services managed IT services for many small- and medium-sized enterprises. We have solutions that help to decrease the risk of the impact of cyber crimes. For a different conversation about particular needs of your company info@esozo.com or phone (888) 376-9648 our professionals. We provide services to businesses in New Jersey and firms in the surrounding communities.
Author: Aaron White, Date: 18th January 2017