Security is a major component of any business and in healthcare, it is even more important. Use these tips to ensure HIPAA security on mobile devices.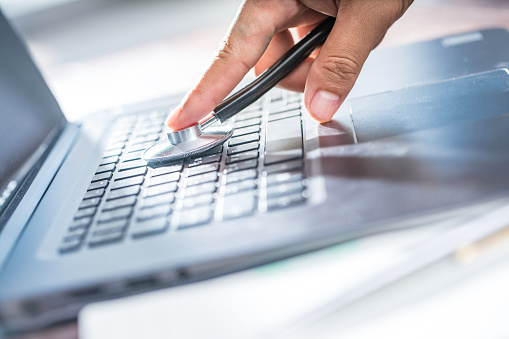 Security measures on all devices are extremely important for many companies but for those that are in the healthcare field, there is an added component of necessary security. There are many rules and regulations to abide by and ensuring that all information is kept confidential is extremely important. When your employees use mobile devices, there are extra steps you should take to ensure safety is highest concern. These are the steps you need to consider when you want to add HIPAA security to mobile devices:
Determine what devices you should give access to. There are a lot of different kinds of mobile devices you can use to work on. If you are just using computers in the office, this is not a concern to you. However, if you are using tablets around the office or even mobile phones for communication when you are outside of the office, you should decide if they need to have access to any systems or the network. If they do, you will need to put security measures in place as a result.
Assess your potential risks. A risk assessment should be part of any security assessment. You should evaluate how those mobile devices can prevent threats or vulnerabilities. Identifying these early on can enable you to defend against them in a variety of ways. You should determine the possible risks you are opening your organization to by using these devices. Examine each type of device separately so you can devise a plan that protects each one no matter the circumstance. Some of the mobile devices may need the same type of protection but they also may need different ones.
Create your risk management strategy. Even if you have already looked at the potential areas of risk, that doesn't mean you have identified all of them. It is also just as important to develop a plan to deal with any potential risks and threats as they present themselves. You should take the time to create a plan that includes strategy, safeguards, and other procedures you would use in the case of a leak or an attack.
Document and implement. Now that you have developed your plan, it is time to put it into place. Before any mobile devices can be used, you should make sure all employees are well educated in the plan and how they are being protected while using them. Take the time to implement the plan and ensure it is working. Test it out and ensure that you have protected all of the data and health information as best as you possibly can. You want to do this before you begin allowing use of mobile devices so you are protected at all times.
Train your employees. Just like it is important for them to know what is going on, they should also understand why. They need to know what to do in an emergency and how to identify common threats. You should develop a training for them and even consider offering ongoing training so the information is always fresh. Security is extremely important and even though a great risk plan can greatly help, it really comes down to your employees. Take your time making them aware of situations and how to handle them.
For more information on mobile security and how you can further your security measures in New Jersey, be sure to contact eSOZO Computer and Network Services via (888) 376-9648 or info@esozo.com.
Author: Aaron White, Date: 9th December 2016