The popularity of the mobile app has skyrocketed in recent years, and as a result the market has been flooded with thousands of near-identical apps for just about everything. The healthcare market is no exception. There are an estimated 259,000 mobile healthcare apps currently available in app stores as of 2016, yet the growth rate of the demand for these kinds of apps has fallen to just 7%.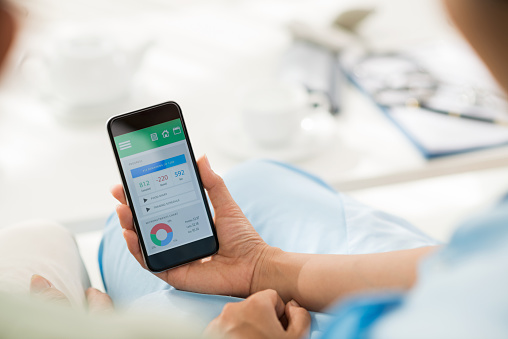 But the demand is still there, as is the incredible potential to improve the quality of patient care using mobile applications. The driving force behind app development in the coming years will be remote monitoring. There is already a push towards adopting technology that can help to reduce hospital readmissions and improve adherence to prescribed treatments, such as drug therapy.
There are two main challenges that developers are facing. The first is striking a balance between cost-effectiveness and ease of use. Studies show that users aren't willing to spend more than $10 out of pocket to purchase a healthcare app for personal use, and it goes without saying that an app that 's hard to navigate won't find much in the way of popularity.
The second is changing user behavior. As many as 90% of users abandon current apps after the first month. A lack of integration between current apps and healthcare providers is a key contributor. Without a better way of interacting with patients through these apps, it's next to impossible to use them to keep patients on track. Implementing communication tools is a major goal for developers, in the hopes that it will motivate patients to hold themselves more accountable for their own care.
As far as healthcare providers are concerned, the greatest benefits offered by a better mobile healthcare app are reducing health care costs, reducing the number of repeat visits for ongoing medical issues, and gathering data for analytics that can help improve treatment and attention across the board.
Giving your patients the ability to report back to you on an ongoing basis about how effective a prescribed treatment is working, ask questions without having to schedule an appointment with your office, or update you on how they're managing a chronic condition can help you to improve patient flow by reducing the number of "frequent flyers" in your daily schedule. The feedback that comes directly from your own patients can help you offer better treatment solutions down the road.
This type of high-level communication is not currently available, and will likely take time to implement effectively. But it is something developers are striving for. Now, the options at your disposal that can help to improve user compliance include personalized messages, dashboards, and educational content.
At the end of the day, it won't matter how advanced these apps become if they're not being marketed to patients through someone they trust – you. Insurance companies are showing a growing interest in this technology, but patients are far more likely to try out and stick with a healthcare app that is suggested to them by a health practitioner.
An investment in and dedication to primary care and prevention could go a long way towards making mobile healthcare apps more appealing to users. No patient wants to walk into their doctor's office and feel like they're being sold something. By making mobile apps a routine part of your healthcare program, patients are more likely to commit to using them long-term.
Medical professionals have long been searching for an effective way to get patients to better manage their medical conditions, and a great mobile healthcare app may finally provide an ideal solution.
Want to learn more about the ways technology can help you provide the best possible patient care? Contact us at info@esozo.com or (888) 376-9648. We're the IT professionals practices in New Jersey trust.
Author: Aaron White, Date: 13th February 2017