Identity theft can greatly impact on both businesses and individuals, follow these ten steps to practice good cyber security and avoid theft.
Identity theft is a very real and prominent issues impacting not just individuals but small businesses and large corporations.
Recently, Wells Fargo was fined more than $185 million by regulators for opening more than 1.5 million fake accounts for their customers without their knowledge. Bankers were able to bypass computer prompts by impersonating their customers and inputting names and information. Proving that large corporations are not free from identity theft issues.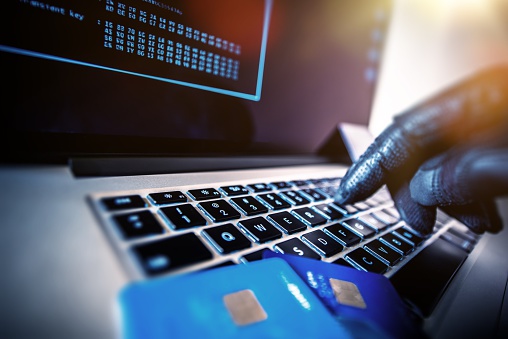 On a smaller scale, identity theft can impact on small business owners, through key account information and online security. Individuals are also impacted on a personal level, whether by credit card theft or bank account information falling into the wrong hands. Identity theft is becoming an increasingly larger problem in this age of hyper connectivity. Fraudsters are coming up with more diverse and technical ways to steal personal information for their own benefit and in the process drain accounts, ruin reputations and destroy businesses.
Yet identity theft can be reduced or prevented, insulting yourself and your business from vulnerability, by following a few key steps to greater cyber security:
Don't give out sensitive information online. It's best to keep as much private and critical information offline as possible. Don't freely input content and contacts into digital sites whose security may not be verified.
Review your bank statements frequently. Whether you're dealing with your business or personal accounts, staying on top of your transactions and knowing the movement of your accounts can help flag up any inconsistencies sooner. It is much easier to report identity theft with the right knowledge of your transactions.
Shred and dispose of sensitive documents. Always take care to completely destroy private and confidential documents that could accidentally be picked up and pieced together.
Practice smart computer safety. Use anti-virus software. Report fishy emails from unknown sources and don't respond to them. Use difficult and varied passwords on your online accounts. Keep your computers safe with firewalls.
Use only safe and verified sites for online transactions. Don't purchase goods or services from sites that you're not familiar with or don't have positive rankings and reviews.
Be careful with your credit and debit cards. Don't use your credit or debit cards for any transactions with unknown sources. Don't leave your credit or debit card numbers lying around. Keep your cards private when using ATMs and teller machines.
Check your credit rating once a year. Staying on top of your credit rating ensures that your financial business is in order and allows you to see if any false accounts have been opened in your name.
Pay attention to your billing cycles. If your bills or financial statements are delayed or disappear altogether, contact your institution to make sure your accounts are secure.
Collect mail on time. Don't let bills pile up or lay around in places where they could be vulnerable for someone to steal.
Keep your social security number/social insurance number completely private. Don't carry around your card or number in your bag or wallet and only give it out when required by trusted institutions.
If you're worried about identity theft in New Jersey, contact us at info@esozo.com or (888) 376-9648 to learn more.
Author: Aaron White, Date: 18th November 2016