5 Ways a VCIO Will Help You Do Better Business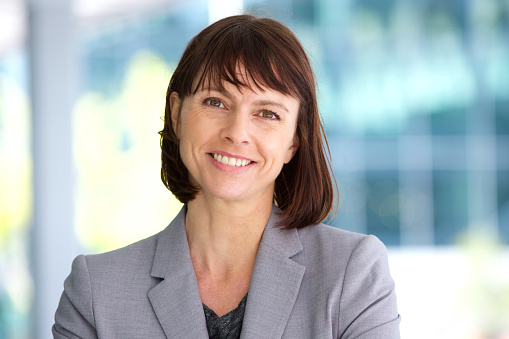 Especially for smaller business who can't afford a CIO, CISO, or IT department. A salaried CIO is not even feasible for most small-to-medium-sized businesses (SMEs), so the next best thing is a Virtual Chief Information Officer, or VCIO. What this amounts to is having a managed IT service provider, minus the expense of having to hire out (or in) a CIO or IT services department manager, which would eat up costs in hiring, training, and sub-staffing underneath them, if needed. A VCIO, or MSP (managed services provider) for your entire data center security and continuity will not only manage your IT network in a consolidated, predictable way, it will also save you in costs further by streamlining your business model and making it more scalable and profitable.
Here are five ways you will do better business with a VCIO:
A properly-managed IT infrastructure. IT infrastructure is now everything to a business, and without it you are really flying blind without radar or sailing without GPS. Sailing into uncharted, dangerous waters is not in any sense profitable or sensible. Your company is on a tight budget, though, and you still need a properly-managed IT network and infrastructure. Your best bet? A virtual CIO, or VCIO that truly works for you.
Ability to plan IT budgets. Just like an in-house, salaried CIO, the VCIO has the ability to plan IT budgets, as being part and parcel to managing IT infrastructure. Measuring what will cost what, along with why and how is just one of the jobs of an MSP-provided CIO. You can get monthly or even weekly budget reports that make suggestions of where to allocate budgetary provisions, and exactly where and what that money would be spent on to keep your IT ship running on an even keel.
Ensuring cyber and data breach security. This one goes to the top of the "critical" list of what a VCIO should be doing for your company IT network. With all of the cyber threats and security breaches happening to IT networks globally, making sure that you have an MSP-provided CIO covering all of your security bases means you can sleep soundly knowing your VCIO has got it covered. This includes covering:
Unpatched software
Hacking and malware such as ransomware
Phishing and spear-phishing schemes
Employee data theft or breach
Intrusion detection and prevention
Implementation of new technologies. How important is a properly-managed IT department? All technologies your business uses have to be routed through your IT department first. Anytime any tech upgrades are made, then, you have to literally run them through your IT network manager and make sure they soundly and securely fit your IT network needs and security level. Having a VCIO managing budgets, data center security and threat control means that a new phone system, mobile devices, PCs or tablets, etc. all have to conform to your existing IT infrastructure, or be uniformly scaled accordingly. Doing this will make sure that the new technologies will increase efficiency and profitability. Your VCIO will also continuously research new technology and plan and budget them when it is deemed necessary.
Leave the fuss and worry to someone else. Many CEOs or Operations officers find the role of being an IT manager increasingly falling into their laps, due to being unaware of VCIOs or MSPs, and/or feeling that they can't afford to let such a security-sensitive position be outsourced.
Leave the fuss and worry about IT security to us. eSOZO Computer and Network Services is the leader in providing managed IT services in New Jersey. Have questions? Call (888) 376-9648 or send us an email at info@esozo.com.
Author: Aaron White, Date: 24th August 2016